On the 8 to 12 October 2018 in Monterey (CA) the 17th International Semantic Web Conference (ISWC 2018) took place. Szymon Wieczorek, a student collaborating with the Department of Information Systems, partaken in the conference on behalf of our university.
During the conference, the article "Semantic Image-Based Profiling of Users' Interests with Neural Networks", whose authors are Szymon Wieczorek, Dominik Filipiak and dr Agata Filipowska, was presented. The article was awarded the title of the best paper of the 4th Semantic Deep Learning Workshop.
The awarded article was published in the book "Emerging Topics in Semantic Technologies. ISWC 2018 Satellite Events". The book includes a selection of the best papers accepted at the Satelite Events of ISWC 2018.
ISWC is recognised as one of the top 100 computer science conferences the Guide2Research ranging. Topics of interest of this conference include databases, retrieval and processing of information, natural language processing and machine learning techniques for the Semantic Web. The Semantic Deep Learning workshop focuses on applying deep learning techniques to the problems of the Semantic Web.
Website of the conference: iswc2018.semanticweb.org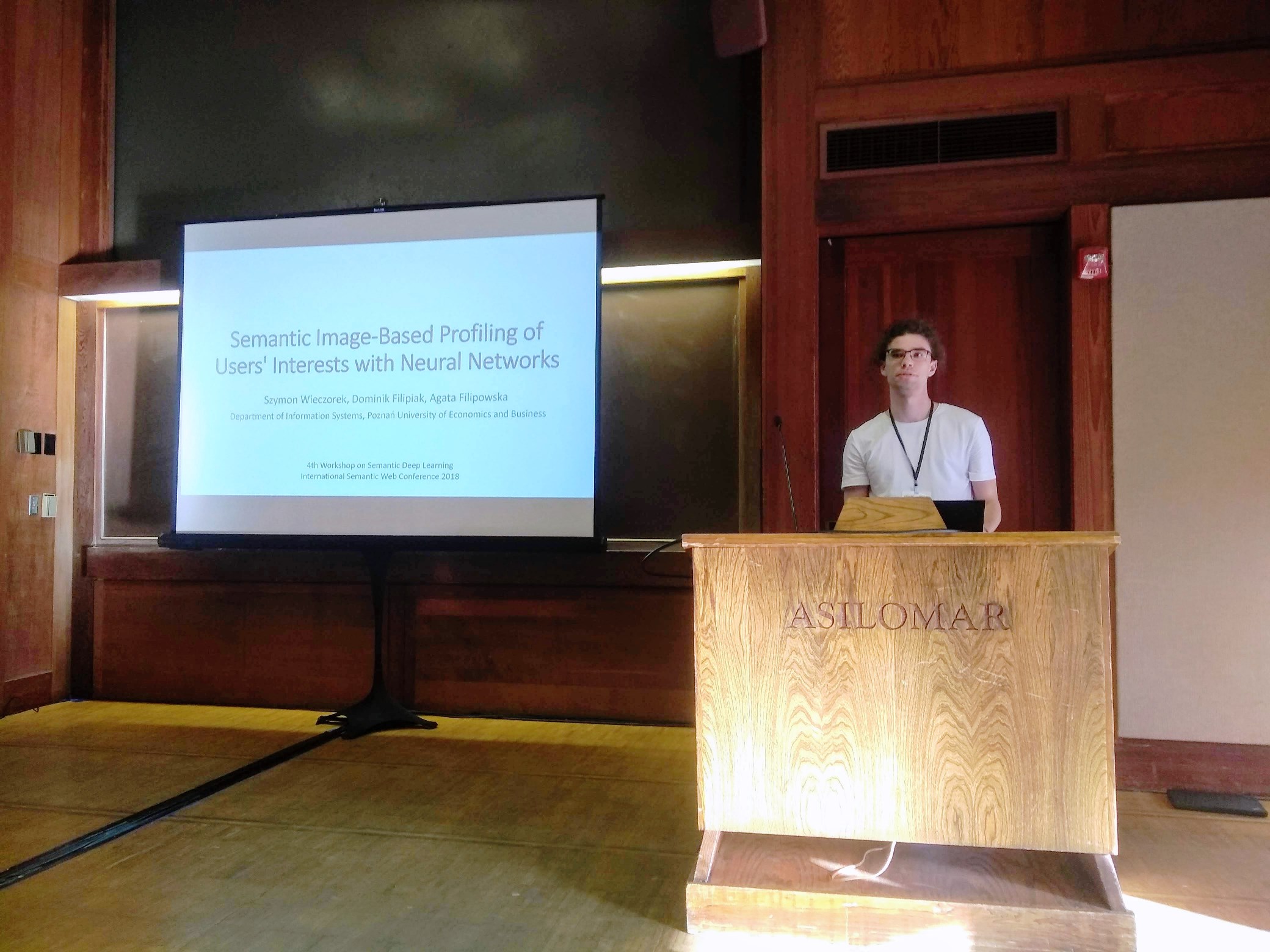 During the ISWC 2018 conference. Szymon Wieczorek is presenting the paper Semantic Image-Based Profiling of Users' Interests with Neural Networks